Amp Up Your Backyard | Ask Cathy
Posted by Ask Cathy Marketing Group on Friday, August 26, 2022 at 1:00 PM
By Ask Cathy Marketing Group / August 26, 2022
Comment
Taking Your Backyard Space To The Next Level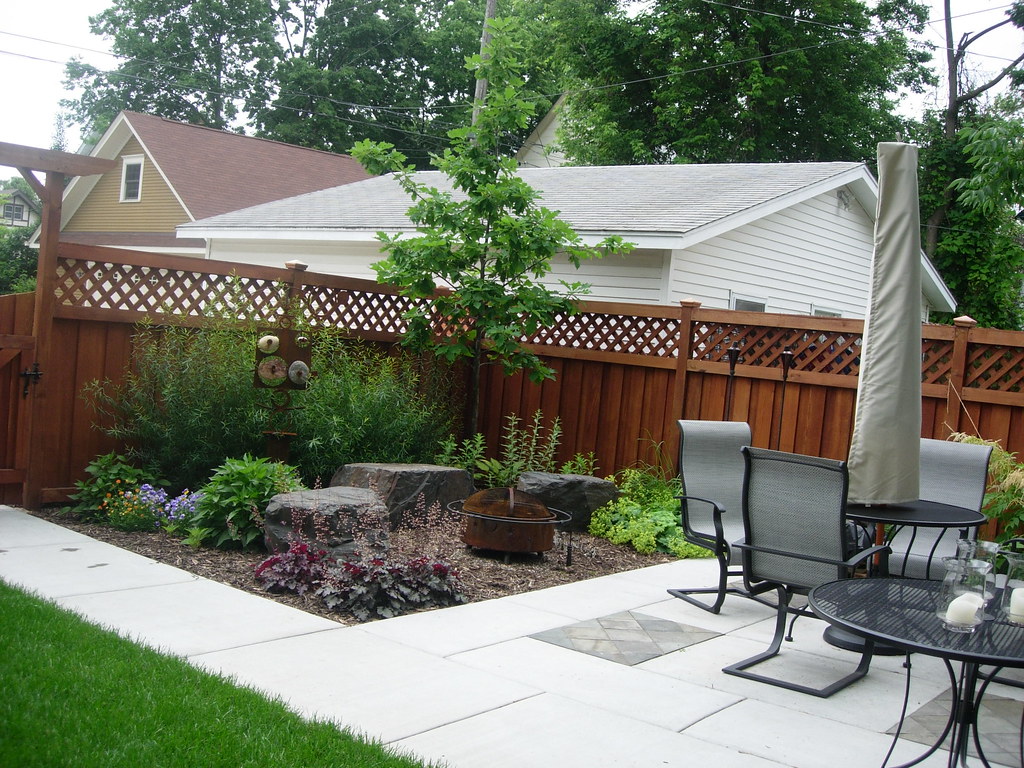 Though "officially" summer is drawing to a close, being in the Midwest, there are still PLENTY of days and nights with fantastic weather to make the most of. Where better to spend these times than in your own backyard? Now before you roll your eyes and think - not my backyard ... let's share a few ideas for taking your entertaining space (or lack thereof) to the next level.
A backyard with a great space for relaxing or entertaining can be as complicated or as simple as you would like. We've even seen some major "out of the box" thinking using old silos or backyard sheds as incredible backyard bars.
Obviously, it could be very easy to get carried away when designing your backyard space, and for those that can - rock on! However, there are many, many ways to still make your space amazing, even on a budget. By using some straightforward guidelines, you too will have an entertaining space that beckons you to spend time in it. As always, be sure to check with your HOA guidelines before taking on any type of building project.
Idea Generation
The best way to start your backyard transformation is by brainstorming and envisioning what you would like to do in your space. Do you want a fun entertaining space, a family game area, or a quiet area for conversation? Will your project be easier all at once, or can it be completed in stages, as time and money allow? Be sure to take into consideration any children or pets that will be sharing the space, in regards to access and safety. Plan your idea on paper, where you can prioritize and keep track of your options. If you already have a deck or a patio, you already have a head start on designating your backyard space. If your yard is a blank canvas, let your imagination take over! To create an inexpensive, yet effective gathering space, pavers, and pebblestones can go a long way in creating a central gathering space, or quiet oasis.
Some Basic Needs
Seating could be comprised of a couple of Adirondack chairs, a comfy settee, a dining table with chairs or benches all around, or any combination that gives you the seating you desire, and doesn't overcrowd your area. Now is a great time to shop for some options, as the season is coming to an end, and things may be on sale. Garage sales or thrift stores also have options that may need a good cleaning, a fresh coat of paint, or new cushions.
If shade and privacy are important to your area, shade sails are a great option for an inexpensive and effective shade covering. They come in multiple different sizes, colors, and can be easily removed at the end of the season. A patio umbrella doesn't have to be centered around a table if you have a heavy enough stand to hold it near chairs.
If privacy is essential, be sure to check out our blog on adding privacy to an unprivate backyard.
Snack & Drink Station
Most entertaining spaces have a spot to serve drinks and/or snacks. A simple table can do the trick for both if you have room for it. Some people prefer to have all the food and drinks indoors to keep out of the heat and away from bugs, but there are plenty of fun options if you want a more formal space outdoors. A wicker patio bar is weatherproof and attractive and makes for a classy appearance. A balcony bar table that can be folded when not in use is a great space saver for smaller decks and patios. To keep bottled and canned drinks cold and close at hand, a rolling drink cooler can do the trick.
All the Extras
If you will be taking your entertaining into the evening hours, lighting is a way to create ambiance and is important for safety. No outlet? No worries. There are plenty of solar options available. Just a few like Solar Decorative Lanterns create a fun vibe, or for something more soft and simple lighting there are Outdoor Solar Fairy Lights. Music from outdoors speakers (with consideration to your neighbors) that are Bluetooth-ready can add energy and atmosphere to your shindig.
A focal point gives your guests something to center around, other than the food! A fire pit is a great option that you can use mostly year-round. Or an outdoor coffee table gives a surface to play a board game, a spot to hold your drink, or a place to put your feet up when relaxing.
Some personality can be infused into your space by adding some decor that reflects your home or your personality. Planters holding easy-to-maintain plants are a nice touch, pillows add color, and an outdoor rug ties everything together and adds some softness and sophistication.
Your entertaining space can be whatever you make it with just a little imagination. Though, when it comes right down to it, the only thing you really need for a fantastic get-together, is to enjoy the company that is with you. The atmosphere, decor, food, drink - it all really is just the icing on the cake, when what truly matters is companionship, even if you are just relaxing at home by yourself, or spending quality time with people who are important to you.