All Things Butterflies: Their Importance to Your Yard's Ecosystem
Posted by Ask Cathy Marketing Group on Friday, July 22, 2022 at 1:00 PM
By Ask Cathy Marketing Group / July 22, 2022
Comment
Attracting Butterflies to Your Yard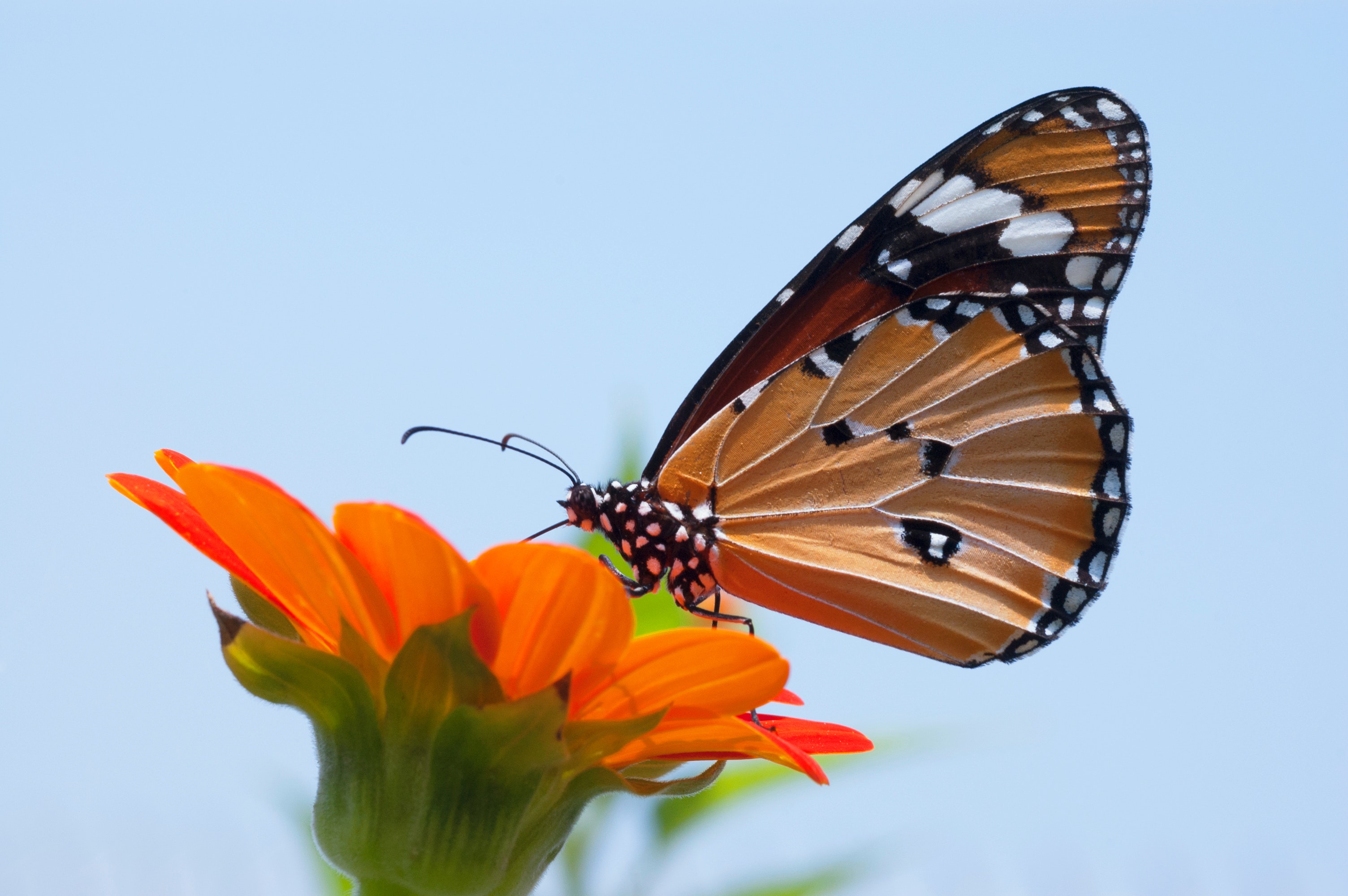 In the grand scheme of things, butterflies seem to be inconsequential. They flit and flutter around the yard, aimlessly floating from plant to flower. In truth, butterflies have a very important job position in your garden's biosystem. They are fantastic pollinators, and their seemingly aimless fluttering is actually incredibly strategic. By visiting flowers and plants that birds do not, they continue to pollinate varied species of plantings that would otherwise be neglected.
They also serve as food for other living beneficial organisms, such as birds, bats, frogs, owls, and many more, solidifying their hierarchy in the food chain of the outdoors. During the caterpillar stage, they supply much-needed protein and other nutrients to 96% of all songbirds. Amazingly, during development, studies report that it takes over 6000 caterpillars to food one nest of hungry babies!
When new homes are built, much of the land surrounding the area is leveled, and all plantings are removed, leaving a completely blank slate for the ease of development. This blank slate provides the perfect opportunity for you to design just the type of butterfly sanctuary you want in your yard. You can restore some of the native plantings and watch as it fills in and flourishes in the years to come.
So how do you plan and maintain a yard that is attractive to butterflies?
The More Native, the Better
Butterflies, as well as other creatures, need the right plants to thrive in your garden environment. The use of native plants is key to a successful butterfly garden, as well as maintaining the proper food sources for your yard's other inhabitants. There are two types of plants: native and exotic. Native plants are plants that grow naturally in your area since, well, the very beginning! Their perfect growing climate is the one that they are used to. The local soils, rainfall, and climate are perfect for them to grow their very best. Also, growing in their native area requires less fertilizer and water than a lawn would, so planting them, instead of grass is very "eco-friendly" and can save you money.
Good Egg Hosts & Caterpillar Food Sources
During the caterpillar stage, butterflies look for plants that will be good hosts for their eggs. They lay their eggs on various plantings that will also be a good source for their offspring. The funny thing is that a plant that caterpillars like to eat is not the same as the plants that butterflies feed off of.
A sampling of native plants for caterpillars and larvae are:
Slenderleaf false foxglove
Milkweed
Paw Paw
Cornflower
Sassafras
Spicebush
Wafer Ash
Dutchman's pipevine
Butterfly Food Favorites & Sunny Surroundings
Any part of your yard that has at least 5 to 6 hours of full sun each day, has the great makings of a butterfly sanctuary. Butterflies are cold-blooded, so to warm up they look for a sunny spot to spend their time. Placing large rocks in your garden provides a nice landing spot for them to sunbathe and warm up their little bodies.
Butterflies are attracted to nectar and native plants with sweet fragrances and bright colors. Cup-shaped flowers are easy for butterflies to drink from. Also, choose a variety of plantings that bloom from early spring and late fall bloom times.
A nice treat for them as well is using any fruit that is starting to go bad to make a butterfly plate. Juicy fruits like berries, oranges, grapefruit, peaches, and bananas are all great choices.
A sampling of native plants to attract butterflies:
Yarrow
Blue Wild Indigo
New Jersey Tea
Buttonbush
Coneflower
Tickseed
Rose Verbena
Indian Blanket
Want To Learn More About Butterflies?
Be sure to attend the 25th Festival of Butterflies at Powell Gardens, from July 21st - August 7th, 2022 where you can see these beautiful backyard visitors in some amazing habitats. It's fun for the whole family, with a butterfly meadow walk, creation stations, a butterfly tent, catch and release, a pollinator playground, and so much more.
Want the perfect yard for your own butterfly sanctuary? Connect with the Ask Cathy Group to start your search today!