A Treasure Hunt for All Ages!
Posted by Ask Cathy Marketing Group on Friday, August 18, 2023 at 1:00 PM
By Ask Cathy Marketing Group / August 18, 2023
Comment
Geocaching in Kansas City!
Tips on Getting Started With Geocaching, and More!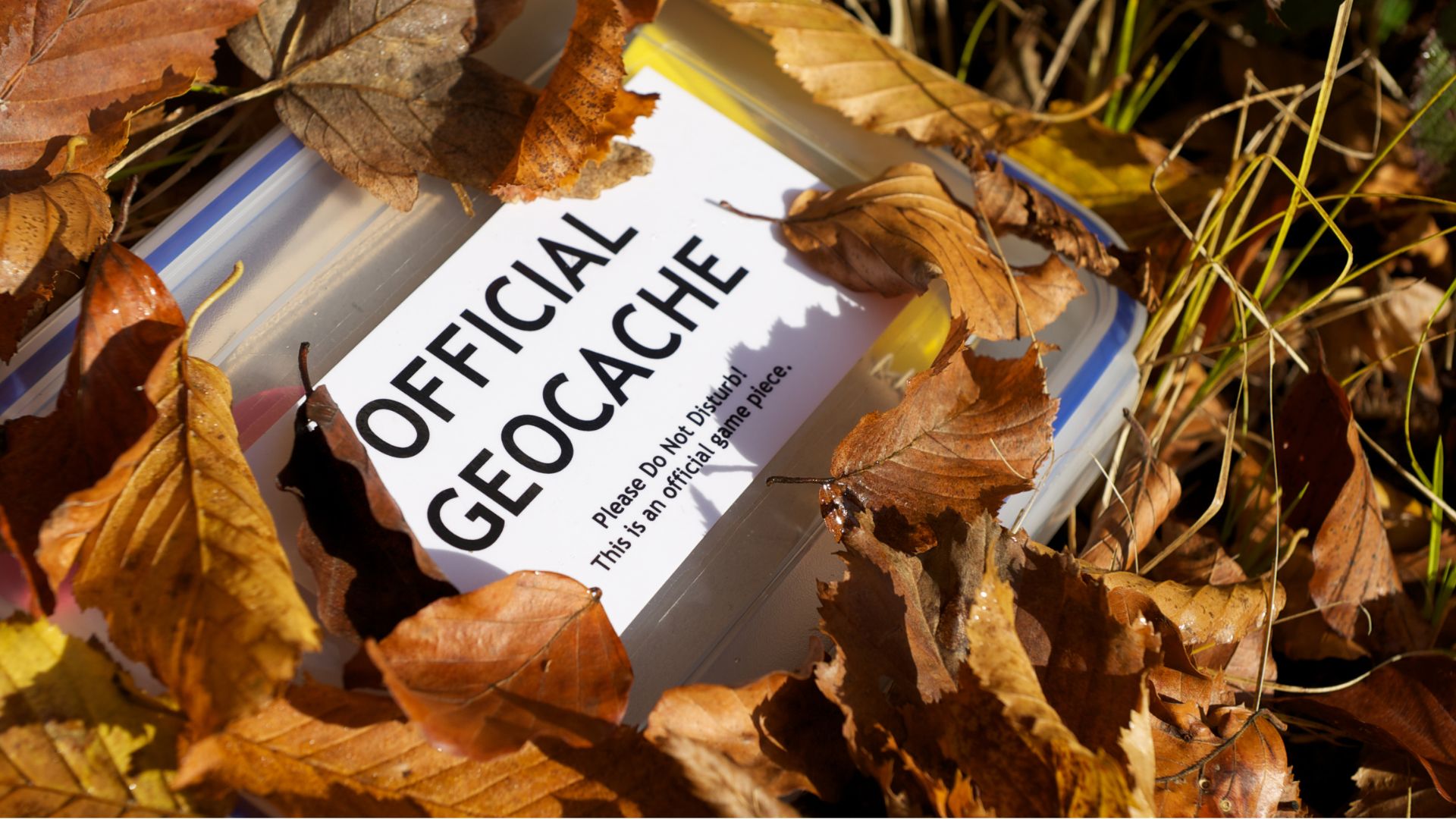 Buried treasure is the stuff of myths and legends, but what if a hidden treasure were something you could actually discover?
When you combine the love of the hunt, the great outdoors, and your inner super sleuth - you have the perfect makings of a world-class geocacher! You may or may not have heard of the activity of geocaching, but if you are an adventurer at heart, this could be just the thing for you. Geocaching is indeed the ultimate treasure hunt for people of all ages, and it can be done almost anywhere, even all around the world! This week marks International Geocaching Day, so there is no better time to get started!
The basic principle of Geocaching is this: Via the app or website, determine the cache you would like to hunt for, grab your gear, and search for the cache. Once found, open the cache carefully. Next sign the logbook, which is also kept in the cache, to prove that you succeed in the journey and to mark your achievement! It's fun to see how many people have also found the hidden cache. Then, take and replace a treasure, rehide the cache, and then you are off to your next adventure!
Where Did Geocaching Come From?
Geocaching was preceded by another interesting activity called "Letterboxing". Letterboxing is similar to geocaching where you locate a letter box via clues, and by using a compass, you attempt to locate the well-hidden letter box. Once found, a small ritual called "stamping up" is performed.
"The letterboxer inks the stamp from the box and presses it into his own notebook, then inks his personal stamp and presses that into the little visitors' book that's kept in the box. It's double-proof that he's found the box. The stamp copy he takes home is the reward for his effort. Then the letterboxer reseals the box, replaces it in its hiding place, checks the clue sheet and the compass bearings, and heads off in search of the next letterbox."
If Letterboxing is the original treasure hunt, then Geocaching is its near and dear cousin, just amped up with a few more gadgets and gizmos!
What You Need to Get Started
All you need to get started in Geocaching is a GPS-capable device, like a cellphone, and access to a geocaching website or the downloadable app. It is free to play, though there are certain features you could select for a charge, but the basic geocaching is completely free. By entering certain coordinates from your app, or into a regular type of GPS, you are on your way to finding your first cache.
What is a cache, you might ask? That is the hidden treasure! With geocaching, the cache is the hidden container that contains some sort of prize or trinket that you are able to keep, as long as you replace it with something of equal or greater value. It doesn't have to be fancy or expensive, it just gives a new prize for the next geocacher to find. So think about something that you might like to find and bring that with you.
According to Geocache.com, "Geocaches come in all shapes and sizes. The creativity of geocaches is endless. Some will be small Tupperware containers, others will be micro containers the size of your fingernail. Make sure to read the size in your app to get on the right path. (Geocaches will never be buried)."
You can also add to that number by leaving your own hidden cache and registering it on the site. As a reminder, never leave a new cache on a person's private property, as this could be considered trespassing, and you wouldn't want to put fellow geocachers in an awkward situation! Only place caches in areas where you have obtained permission from the rightful owner.
Some Helpful Advice for Geocachers
There are a variety of different caches, all hidden in varying degrees of difficulty, so if you are a budding geocacher, it might make sense to start with a few simple ones to get your feet wet! Though being outside, you actually may want to plan for getting your feet wet! You never know!
While we are on the subject, here are some other basics that you want to bring along with you, to help make your geocaching even more productive.
Geocaching Tool Bag
A bag to keep your tools in, and also for the treasures you will be taking and leaving behind.
A small flashlight
A pen
Water
Bug spray
Sunscreen
Tools for Particularly Tricky Geocaches
A small mirror for checking under objects
A tiny screwdriver
A magnet
Common Sense Rules for the Geocacher
Tell someone where you are headed, no matter how old and responsible you are!
Make sure your phone is fully charged.
Wear sturdy shoes with long socks to protect you from bug bites or injuries.
Do not go into dangerous places.
A Special Note for Geocaching with Children
Geocaching can be an activity for the whole family, of all ages, but some care should be taken if you have junior geocachers with you on the hunt! Though children often like to "do it themselves" finding, opening, and maintaining the cache can sometimes be a job that they need some adult help and supervision for. It is important to maintain the integrity of the cache, not to damage it, and to leave it as you found it, with a new treasure that you leave inside. So be sure to keep a close eye on those small hands that come with you, so that they can learn the magic of geocaching, and also the responsibility for keeping it for others as well.
Some Wise Words from Treasure Hunters
Whether you are new to letterboxing or geocaching, there are some basic principles to remember put forth by letterboxers and adopted by geocachers, that are still incredibly important and act as a code for the activity.
Be Stealthy:
In the case of other geocachers, when you are looking for or locating a box, please be stealthy. You don't want to ruin anyone else's fun by spoiling the surprise of uncovering the box in their presence. Also, not everyone out in the areas you will find caches, are geocachers. So you also don't want to reveal its location in case someone just disposes of or takes the cache.
Respect the Environment:
Cache in, trash out. Make sure you bring out all that you bring in with you in the means of trash, and that you respect the plantings and environment around you as you hunt.
Re-Hide Well:
After logging and replacing the treasure with one of your very own, be sure to re-hide the cache well, as you found it. You never want to leave a cache unhidden, where someone other than a Geocacher can find it, nor do you want to take all the fun out of the hunt for the next person to discover.
Have Fun:
Geocaching is meant to be a fun activity, which will sharpen your inquisitive skills, and take you to new places. It is also an opportunity to connect with and meet new people that enjoy it as well. Have fun while doing so! With more than 3 million geocaches located all over the world, there should be plenty of hidden spots to keep you busy for a long time!
So if this is a pastime that you enjoy, you will have no shortage of fun places for you to visit, and we hope that you make many great caches along the way!