A Thrifty Christmas: Places to Shop
Posted by Ask Cathy Marketing Group on Monday, November 21, 2022 at 1:00 PM
By Ask Cathy Marketing Group / November 21, 2022
Comment
Ways to Save Money While Shopping For the Holidays
Great Places to Thrift Shop in Kansas City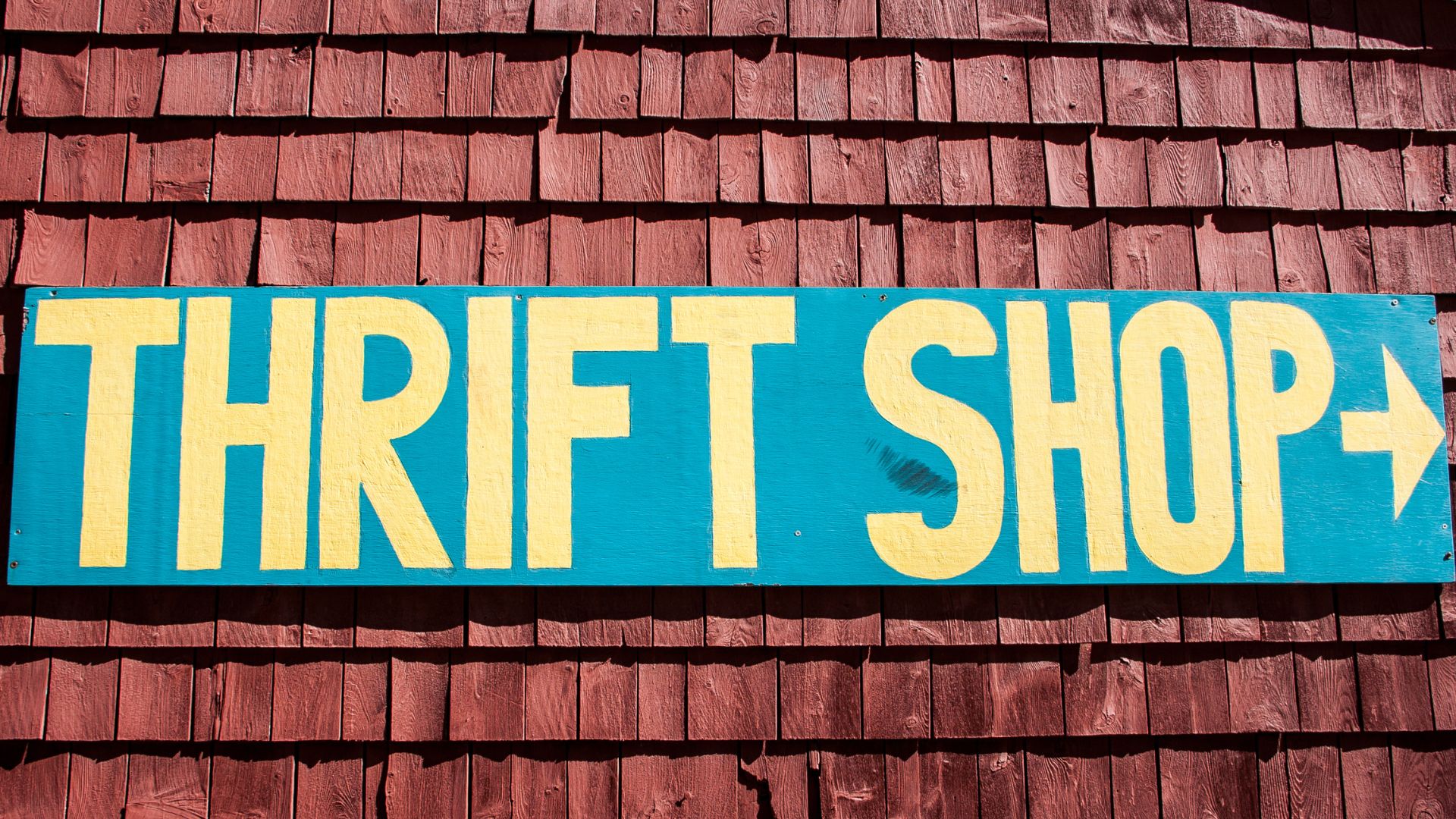 The Kansas City area (and its neighboring towns) are just chock full of special places to purchase items that are still useful, functional, and beautiful. I think many of us have seen Toy Story 3, (if you haven't, - spoiler ahead!) Andy donates his beloved toys including Woody to Bonnie, an imaginative youngster who has so many more adventures (and love!) planned for Woody, Buzz, and the rest of the crew. It would be a very, very different movie if the toys, in fact, met their fate at the incinerator instead of being donated in the hopes of finding a new loving home. Bonnie was overjoyed to have these well-loved, yet in surprisingly great condition toys, to add to her treasure trove of loved items. Thrifting is a great way to keep quality items out of the landfill, and give an item a purpose once again. Right, Woody and Buzz?
During this time of year, budgets are squeezed and stretched in very creative ways to get the most out of every dime. Holiday celebrations and gift-giving abound. The feeling of the season is infused with generosity and it is hard not to be overtaken by the thought of letting the people around you know that you care by gifting them something they will love and cherish. With this, you may find that your shopping list far exceeds your wallet. The tendency to put gift items on credit is not only bad for your financial outlook, but also not the best strategy if you are saving to buy a home or work on a home project. Saving money as of late is more important than ever, as new purchase price tags can be overwhelming. This year, the Ask Cathy Team is thinking "outside the box" and offering up some great thrifty ways to not only get some amazing gifts, but also to save some money while doing it.
Thrifting or purchasing from estate sales, yard sales, thrift stores, or consignment shops are definitely budget-friendly, and are a great way to ensure that you are getting a unique gift for your gift recipients. You may find a hard-to-find item, something your gift recipient collects, or something that reminds them of something from an earlier era. You can even find new, or gently used items at a fraction of the cost it would be in a regular store.
General Thrifting
936 SE 3rd St, Lee's Summit, MO 64063
203 SE 3rd St, Lee's Summit, MO 64063
Lee's Summit Social Services Thrift Store
108 SE 4th St, Lee's Summit MO 64063
440 SW Ward Rd, Lee's Summit, MO 64081
For more information about Estate sales coming up in our area, here are two resources.
Clothing - Adults and Children
Purchasing clothing at a resale shop is also a great money-saving tip. Children rarely break in any item of clothing before they wear it out. It is a great option for purchasing inexpensive holiday clothing, and winter coats too!
For adults, you can find brand names, or even luxury items for less. Depending on the resale boutique or thrift store, items still have plenty of life left in them and are ready for their next wearer.
1170 NE Douglas St Lee's Summit, MO 64086
1178 NE Douglas St, Lee's Summit, MO 64086
Wild Child UpScale Children's Resale
630 Rte 291, Lee's Summit, MO 64086
1131 NE Rice Rd, Lee's Summit, MO 64086
Home Specific
Shopping for furniture and home improvement items has never been easier with resale stores made just for this purpose. Visit any Habitat for Humanity Store for kitchen cabinets, doors, appliances, and tools. Furniture, lighting, decorative items, and so much more can be found at Mary Margarets.
Truman Heritage Habitat for Humanity Restore
2350 NE Independence Ave, Lee's Summit MO 64064
218 NW Oldham Pkwy, Lee's Summit, MO 64081
CDs, DVDs, Games
626 NE 291 Highway, Lee's Summit MO 64086
1041 NE Sam Walton Lane
Lee's Summit MO 64086
Books
20000 E Jackson Drive Independence, MO 64057
1111 S Broadway Oak Grove MO 64075
Musical Instruments
3911 Bolger Rd, Independence, MO 64055
Sports
Play it Again Sports is a great resource for gently used and new sports equipment, for a variety of sports and activities. Does your kiddo want to try out a new sport, but you are hesitant to get all new gear until you know they will love it and follow through? Purchasing slightly used equipment might be the solution for supporting the new venture, without the costly investment.
7151 W 135th St, Overland Park, KS 66223
Other Local Resources
Facebook Marketplace has been exploding with offerings for used items ranging anywhere from housewares to furniture, and more. Listings are also found on Craigslist as well. Safety note: If you decide to purchase any item locally and are meeting to purchase, please meet your seller in a well-lit, and public location, for the safety of all.
Other Sources
eBay and Etsy are also resources for finding gently used items, though be sure to add in the additional cost of shipping in addition to the item cost to see if it is a good value for your budget. These platforms are great when looking for a specific item or part of a collection you cannot find elsewhere.
There are so many resources for quality, used items that it would be impossible to list them all. There are so many in fact, that there are too many to mention here. We stuck to what is closest to us here in the Lee's Summit area, but feel free to comment below and tell us your favorite place to thrift or shop. One of the best perks of thrift shopping or buying used is the thrill of the hunt. You never know what you will find, and inventory is always changing, so a store is usually never the same twice. New items come in all the time, from a variety of sources. So every shopping trip is an adventure! Wishing you the best of luck in your shopping adventures and the joy of the season while doing so!