2023 Fall Parade of Homes in Kansas City!
Posted by Ask Cathy Marketing Group on Wednesday, September 20, 2023 at 1:00 PM
By Ask Cathy Marketing Group / September 20, 2023
Comment
The Fall Parade of Homes is Here!
Ask Cathy Parade Homes, Info on the Parade, and More!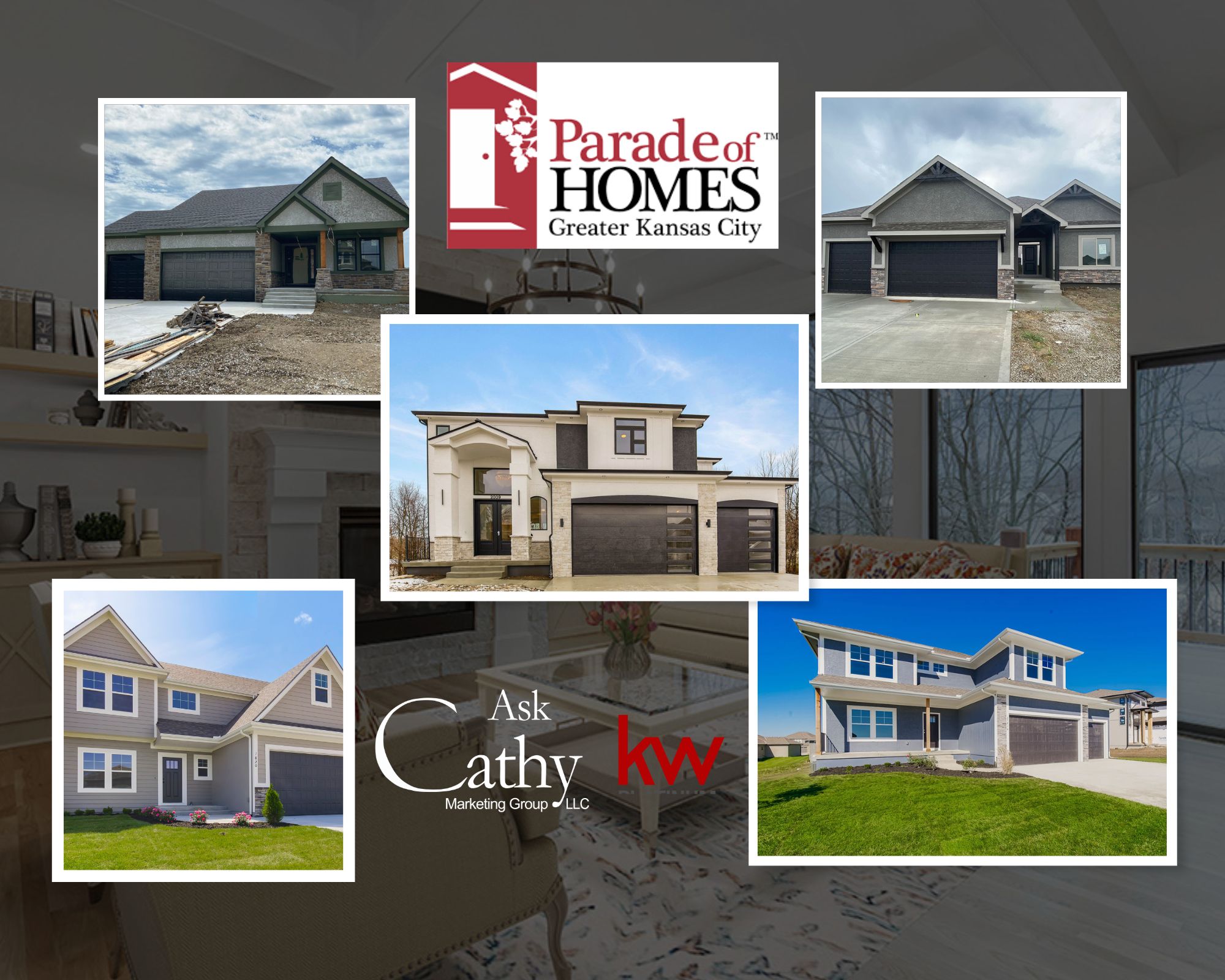 Want a fantastic way to see all the latest in home design and home construction? Want to view a variety of floorplans and builders without making individual appointments? Looking for an opportunity to view some incredible interior design and home furnishings? Friends and neighbors, here is your chance!
353 brand-new and in-progress homes will be open and on tour for you to peruse during this upcoming Fall Parade of Homes. Through the time period, each home will be open from 11 a.m. to 6 p.m. each day. This is the perfect opportunity to view all the latest design ideas and home trends in these fantastic new construction homes. Best of all, admission to each home is free.
If you have never been to a Parade of Homes before and love all things home design, this is the outing for you. Even if you are remotely thinking about building, and want to educate yourself on floorplans and popular design, this is the chance you have been waiting for!
Ask Cathy Listings on Parade
This year, Ask Cathy has homes in Foxberry Estates on Parade as well as is available to give you information about our up-and-coming luxury neighborhood, Woodland Oaks, which is set to launch soon in Lee's Summit. If you have any questions on either community, we are here to answer your questions! Check out the pictures below of some of our homes on the parade, and that are available to tour, as well as a link to the listing on our website for more information!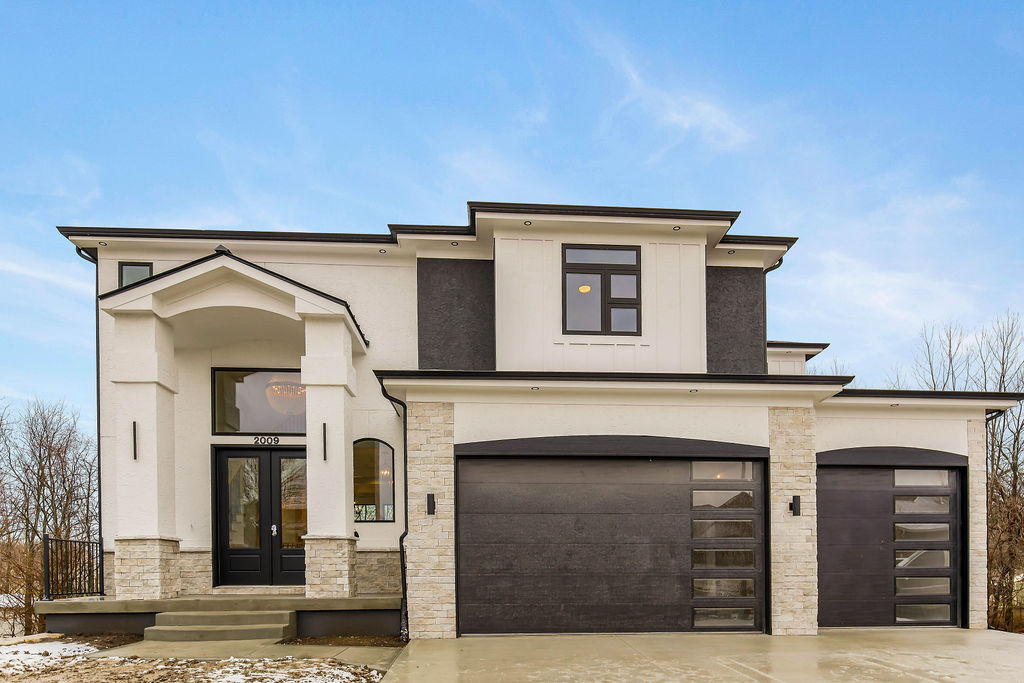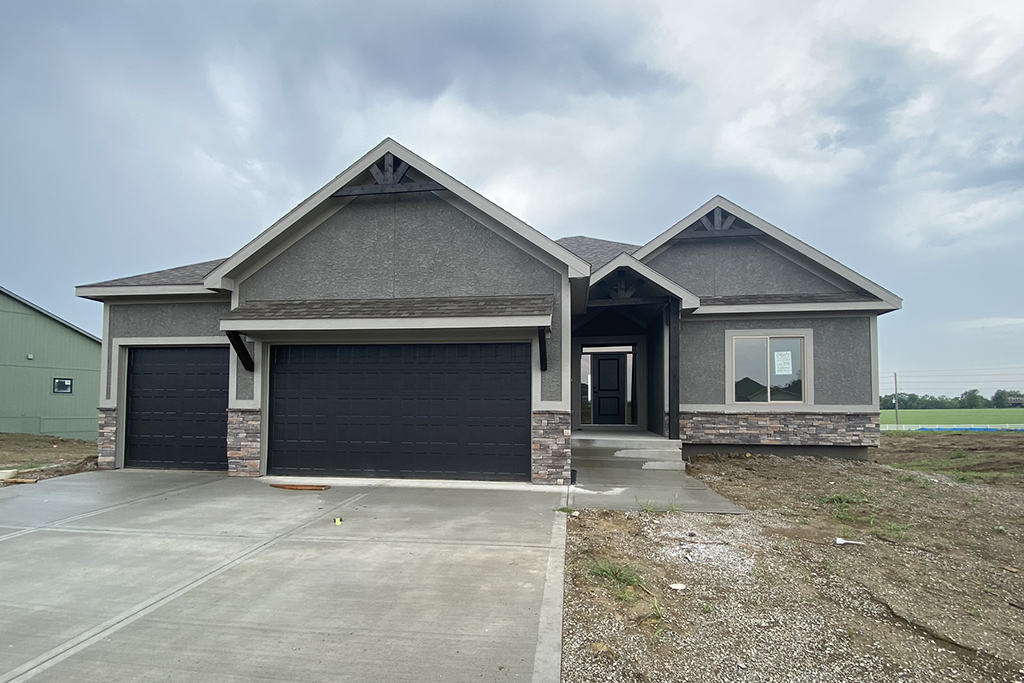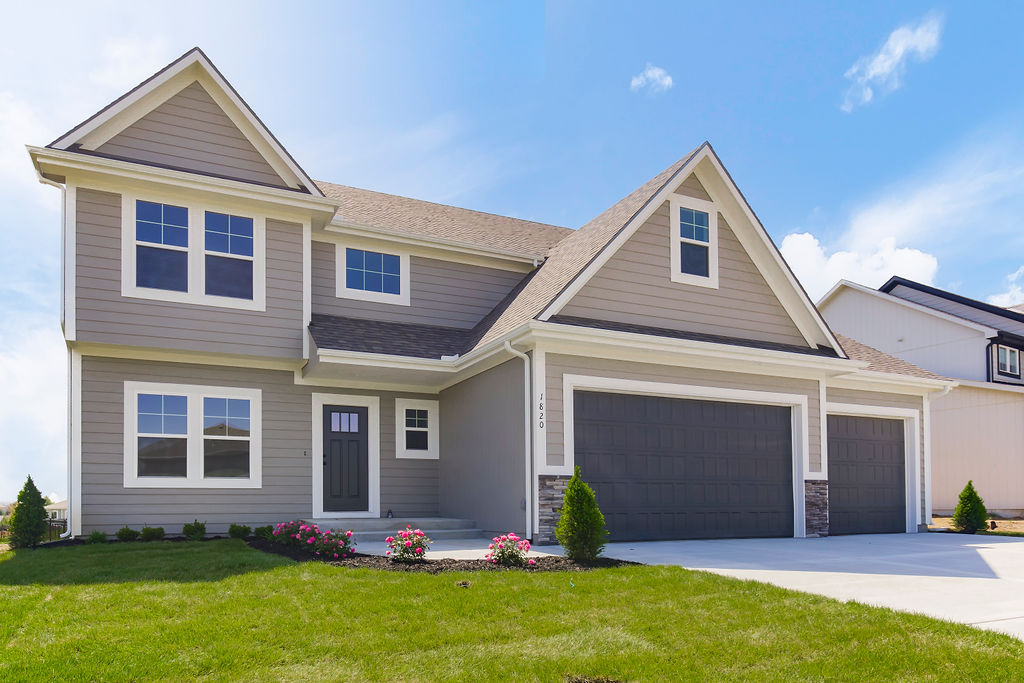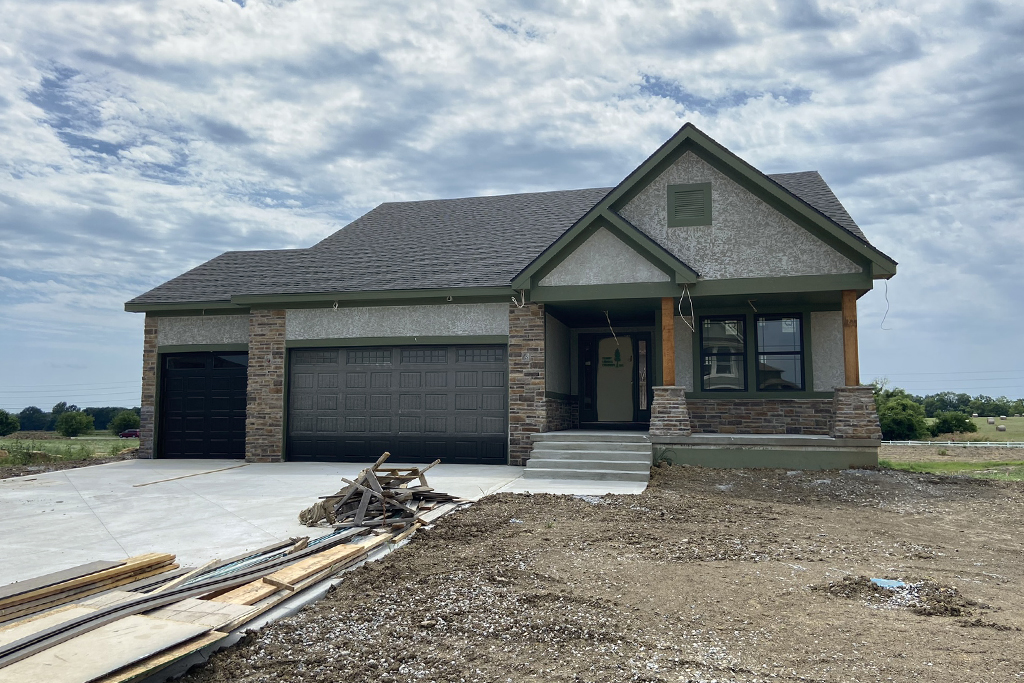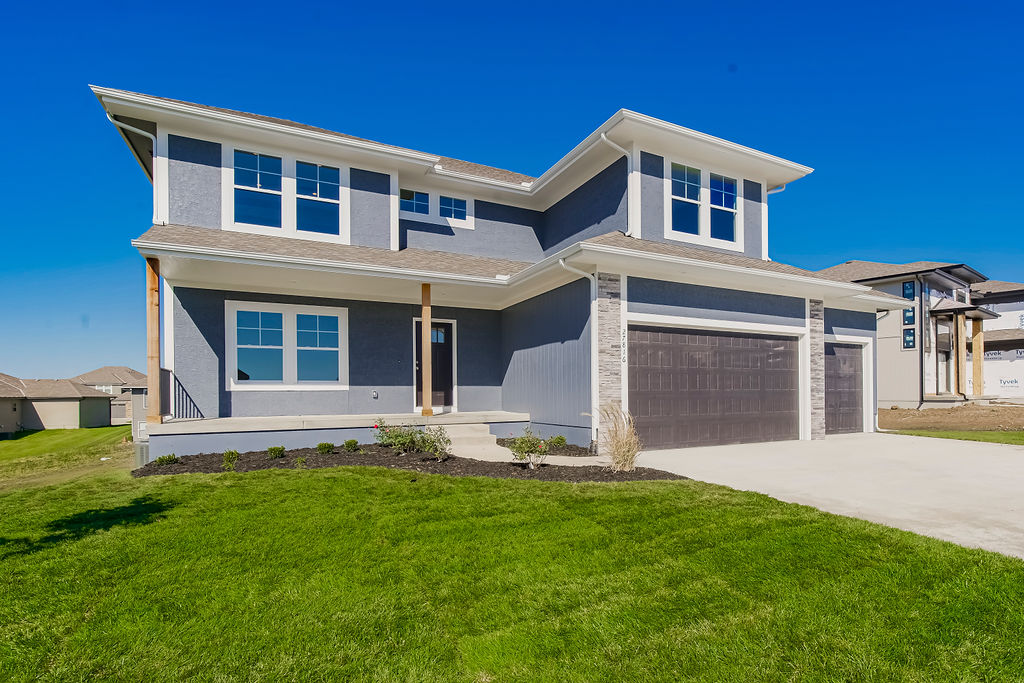 The Benefits of Buying New Construction
For those of you who are looking to settle into a new construction home, this is the perfect chance to narrow down your prospects and find a newly built house to call your home. There are a number of reasons why purchasing a new build is a great idea. Read on!
Adaptability
Depending on when you decide to purchase a new build, you may be able to choose the design elements and features that you want in the home. If you choose a neighborhood that is currently still being built, you also may have the opportunity to choose the lot, and floorplan, and make small changes to an offered floorplan.
Price
New construction homes are sold at a set price. You are less likely to encounter a bidding war or an appraisal gap when purchasing a new build. New construction homes are sold on a first come first serve basis. If that particular home is sold, there may be the same of a similar home available for sale by the same builder for you to consider.
Possible Buyer Incentives
On occasion, certain builders may offer incentives for purchasing a new home. Some popular incentives may include appliance packages, basement finishes at reduced rates, interest rate buy downs, or money towards closing costs. It is important to note that not all builders offer incentives, so it is important to not anticipate any when deciding if a new home build is affordable for you.
Lower Maintenance
New construction homes also may require less maintenance since everything is brand new. Major systems such as heating, cooling, hot water heater, roofing, doors, and windows will most likely be energy-efficient models in pristine condition, therefore not needing immediate attention for your home maintenance dollars. The exterior will most likely be made of high-quality materials, which push repainting or dry rot repair well down the road for years to come. Each and every appliance will be new, never used, and perhaps under the manufacturer's warranty. In short, your major big-ticket items that can go awry in a resale home, should be free from worry and repair if you have selected a reputable builder.
Move-in Ready
When moving into a resale home, there are always at least 20 things to do before you unpack any box. Painting, carpet cleaning, and perhaps, even some remodeling need to take place before you can make this house, your home. The previous homeowner's design choices may not be ones you would make for yourself, so you begin the process of making it your own.
With a new construction home, everything is a blank slate. The paint is clean and fresh, and the colors are either very neutral or chosen by yourself. Carpets and floors are newly installed and undamaged. If there were some adaptations to the made, most likely you've already included them during the build process. Moving into a new home is like being the first one to use a new box of freshly opened Crayola crayons. It is an exciting and greatly anticipated event!
So Much More!
There are so many other perks when purchasing a brand-new home. Did you know that the Ask Cathy team has specially trained new construction specialists who can answer any questions, fears, doubts, and all the logistics surrounding the whole new construction process? They can even help find the perfect builder for your budget and your new home's wants and needs. A no-obligation free consultation is available to schedule with one of these knowledgeable experts! Not every agent has knowledge about new construction, so experience on your side is key.
Protect Yourself with Representation
Even if you are considering buying a new construction home, it is important to have representation. Your Ask Cathy agent can help you make sure that you have someone representing YOU. If you also need prequalification for a mortgage, we can put you in touch with a private lender so you can narrow down your budget for your new home as well.
Remember, agents sitting in these home tours are working for the builder, not the buyer. It is ok to speak with them, just make sure you preface the conversation with, " I already have an agent from the Ask Cathy Team". If you've already narrowed down your choices, let your agent know and they will gladly give you a private tour of the home or homes you are considering and answer any questions you may have.
For more information on why agent representation is important, please see our blog: "The Benefits of Representation During the Real Estate Process". Connect with us about representation, if you do not already have a trusted Realtor ®.
Important Tour Tips to Remember
There are no public bathrooms on the tour, so be sure to plan accordingly.
In most homes, you need to either remove your shoes, or cover them with the provided paper booties, to protect floors and carpets. It is always best to wear clean socks and easy-to-remove shoes!
If you are planning on seeing multiple homes, having water and snacks in your car will help sustain you and energize you for all you are going to see!
Parade Information Recap
Parade of Homes Fall 2023
September 23 through October 8, 2023
Homes will be open daily from 11:00 a.m. to 6:00 p.m. and admission is free.
To view homes on the tour, view them here or download the KC Parade of Homes free app. From the app, you can star your favorites, and map out your tour!
You can also pick up a printed copy of the tour book, while supplies last, at homes where they are available.
Happy Parading!