2023 Design Trends: Modernized Mid Century
Posted by Ask Cathy Marketing Group on Friday, June 23, 2023 at 1:00 PM
By Ask Cathy Marketing Group / June 23, 2023
Comment
Tips on Incorporating Two Fantastic Interior Design Styles!
Combining Midcentury Modern and Today's Modern Design Elements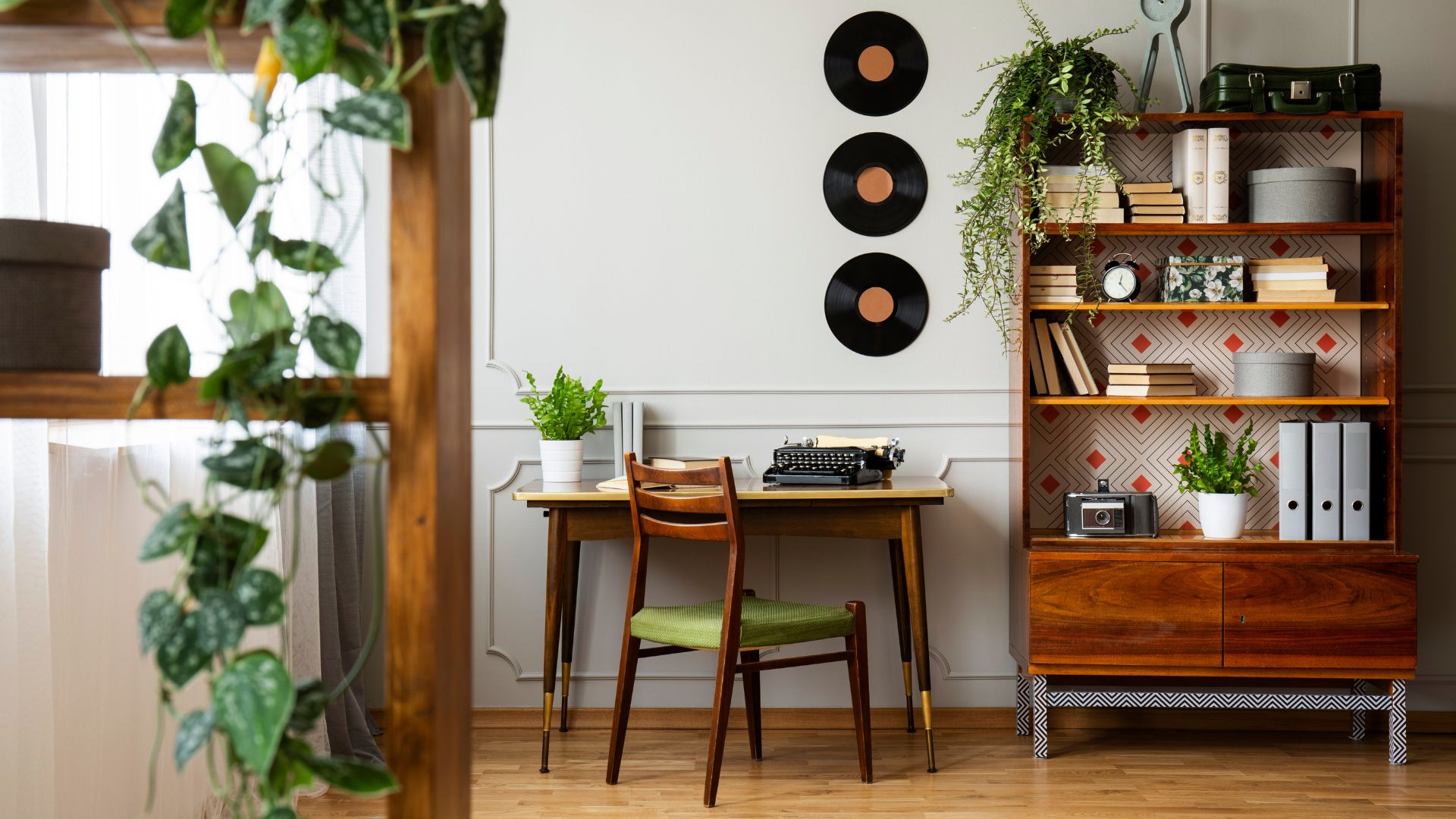 What would you get if you mixed the interior design from the Brady Bunch home with the sleek contemporary streamlined design of today?
You, my friends, would have the design style trend of "Modernized" Midcentury Modern. This design approach takes inspiration from the midcentury modern style of the 1930s through 1960s and melds it to the contemporary tastes and needs of today.
Before we can tell you how these two styles work together so seamlessly, let's delve into the differences and characteristics of the two design styles separately, shall we?
Midcentury Modern
Midcentury modern style as a whole was strongly influenced by simplicity and functionality. It embraced the trait of minimalism, which left room for open floor plans and uncluttered spaces within homes. "Less" was definitely "more".
There was a strong emphasis on items being practical and functional, instead of items being purely decorative. Though that doesn't mean designers didn't have a little bit of whimsy in homes for fun! Furniture and accessories featured organic forms. Every gentle contour of a furniture leg or a curved line of the sofa was inspired by nature, bringing the outside into the home. Metal pin legs or wooden legs were also common elements. Designers would sometimes angle outward for a bit of flair, and reflect the distinct trait of Midcentury modern design.
A mix of materials - both manmade and organic was used during this time period. Mass production of furniture and accessories was common, and was found in a range of materials like lucite, glass, plastic, leather, metal, stone, and marble. Glass was also a heavily used material, and allowed for the outdoors to come in through the use of large windows. Popular woods used during this period were teak and walnut, in either wood paneling, floors, or furniture.
There was a contrasting color palette during this time period. The base layer of a clean neutral palette ranged in earth-tone colors such as orange, brown, greens, tans, and black. However, bright bold colors like yellow, and blue were also mixed in to add visual interest and pops of color. Gold was very predominantly used in fixtures and accessories. Signature pieces of furniture during this time were the Eames chair, the Saarinen Tulip table, and the Wegner Wishbone chair.
Modern Design
Though the modern style is a forever evolving style and is continually influenced by current trends, the basic characteristics remain the same. The modern design emphasizes clean, straight lines, with an emphasis on minimalism and simplicity. Its color palette reflects a more common array of neutral colors with the use of beige, greys, and whites. While some could say that the modern color choices come off as cold and stark, others could argue that it provides a clean, uncluttered base where furniture and accessories were the star. Sleek materials like glass, metal, and stone are readily used. Overall, there was a more minimalist approach to decoration - If "less is more" in midcentury design, for contemporary design, "even less is even better'.
As opposed to its midcentury counterpart, the modern design places a greater emphasis on technology, and it is frequently integrated seamlessly into a home's design. Homes may not be able to do everything that "The Jetsons" once promised us, but homes are getting pretty close and in some areas have exceeded expectations. By embracing the use of smart home systems, central communication hubs, and advanced security systems, technology in a home has certainly made its presence known. Thanks to contemporary design, systems work together to make a home more efficient, energy-friendly, and more automated.
Modern design is also more apt to adopt advanced sustainable design principles in the use of more sustainable and recyclable materials. That trait is definitely a sign of modern times.
The Modern design style also encompasses a wider range of furniture designs and includes contributions from popular contemporary designers such as Marc Newson, Tom Dixon, and Phillippe Starck. Though the beauty of modern contemporary design is the discovery of new designers can be a frequent occurrence.
"Modernized" Midcentury Design
In actuality, it was only a matter of time before both of these strong design periods came together to create a fresh take. There is a distinct and timeless quality of both design styles, and combining them creates a fresh aesthetic for today's home. The melding of these styles is done through the use of timeless elements such as wood, metal, and glass, the emphasis on clean lines, and the blending of natural elements, plus adding the use of sustainable materials and smart home technology. It could almost be described as a "clean, warm, minimalistic modern" style.
By understanding the key characteristics of each style you can achieve your own take on Modernized midcentury modern. In some ways, it is very easy to combine both of these styles as they are very similar in the heart of their style. Both styles long for order, and lean toward a simple and minimalistic approach. Additionally, both styles integrate natural materials and elements and play with the lines found in nature as inspiration for furniture and accessories. The blending of natural materials like leather, wood, and stone can be paired with more modern feeling elements of glass, and metal.
Mixing and matching the curved organic lines of Midcentury modern and the angular, geometric direction of modern furniture is done fairly easily, as both styles are readily available at a majority of price points. True retro Midcentury modern pieces are often found in antique vendors, thrift stores, or vintage markets, plus many of the traditional midcentury modern furniture pieces are being created as reproductions from popular furniture vendors like West Elm and Crate and Barrel. Modern furniture can be found at IKEA, and at most furniture stores. Having one or two "focal points" or signature pieces can help lead the feel of the room you are decorating. By blending these two styles together, and the use of both period and reproduction pieces, your home gives off a more clean and collected look rather than an, "I purchased the living room off the showroom floor kind of feel".
By paying homage to the past of Midcentury and embracing the contemporary, sophisticated feel of modern design your home will have its own sensibility that will uniquely your own.
A fun note: If you are looking for your own piece of authentic Midcentury modern design by Eames and have a fondness for Kansas City, don't miss this opportunity. Andrew Turner Auctions is auctioning off groups of Kansas City airport chairs from the original newly re-designed airport. These black and silver chairs were designed by Eames for Herman Miller. This auction is live every Thursday at 1801 Guinotte Ave. in Kansas City, and they frequently have these chairs up for auction in multiple groupings.