Logan Webb
Investment/Commercial Specialist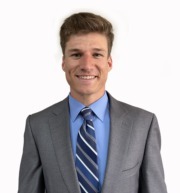 My name is Logan and I am the Investment Property/Commercial specialist as well as a buyers agent on the Ask Cathy Real Estate Team. Before getting into real estate, I've worked in the lending industry as a sales representative and have a good amount of leadership experience within the restaurant industry. What brought me to real estate is the financial growth potential it can bring people and how it can be so life changing if used properly. I love analyzing properties that would make for great short and long term rentals, fix and flips, BRRRR's, and other investment strategies. 
I grew up right here in Lee's Summit so will always have a special tie to the area. Unfortunately also the sporadic weather we have here! 
In my spare time, I train for and compete in triathlons all across the country as an elite age group triathlete, and also coach several triathletes to help them reach their own goals in the sport. 
My motto and my why for what I do is:
"To live a life worth living"