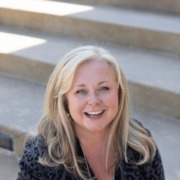 Missouri Broker:
2002004735
Your Dream.  Our Priority.
Cathy Counti is the president of the Ask Cathy Marketing Group, LLC, based in Lee's Summit, Missouri. She is a real estate industry veteran who epitomizes integrity, energy, hard work and creative service in every detail of the real estate transaction. She is passionate about the needs and goals of her clients, and has made a high-level commitment to her real estate education, having been mentored and coached by several of the most highly acclaimed real estate coaches in the industry. As a former MAPS coach herself, Cathy is now able to pass on her real estate knowledge to other agents.
When Cathy obtained her real estate license in 1995, she began as an assistant to agent Jim Allen back in North Carolina, where she was formerly a junior high business education teacher. Making the transition from education to real estate was seamless one for her, as she essentially still honors the teaching aspect of her background by serving as a strong coach, leader and inspiration, not only to her team of eleven, but also to her clients. Cathy is dedicated to helping others succeed and reach their own personal goals.She always makes time to lend a helping hand.
After her time in North Carolina, she returned to her roots in Lee's Summit, Missouri started Ask Cathy Marketing group, LLC. Her team is a strong and cohesive unit built upon a rather unique platform, in that Cathy places each person her business at a place where he or she will excel. And that strategy is paying off in spades. Since 2002, ACMG has helped over 2,000 families in the Kansas City area achieve their real estate goals. With Cathy's dedication to integrity, innovation, leadership and growth, the company was recognized as one of the Fast 50 – Fastest Growing Area Business by the Kansas City Business Journal in both 2016 and 2017. The team has consistently been awarded the Top Group Award for Keller Williams Platinum Partners as well as the Keller Williams International Award in 2018. In addition, the team has been a Five-Star Award recipient for the past ten years.
When a client first meets this team of real estate professionals, they can expect honest, trustworthy and super-friendly individuals who are easy to work with and who get things done. The team's motto, "Your dream…our priority", is the foundation on which the company is built and is a testament to Cathy's commitment to always putting the client's needs first.