Angie Gonzalez
Senior Agent & New Construction Specialist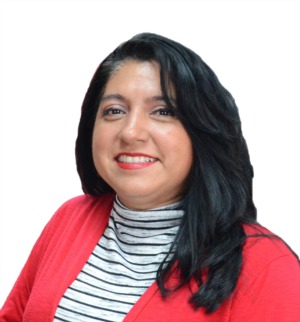 Your Dream... Our Priority!
Angie has a passion for serving others, whether at work or volunteering in the community. Licensed since 2002, she has been with Keller Williams since 2010. She is originally from the Kansas City metro area and she is bi-lingual. Espan~ol is her second language and she loves assisting clients whose first language is Spanish. She is also certified as an Accredited Buyer Representative and a Military Relocation Professional.
Prior to becoming a Realtor, she worked at AT&T for 15 years. During that time she received her Bachelor's Degree in Business Administration. Customer service was her main focus while working there, which adds value in her field of business as a Real Estate Agent.
Known for her positive, enthusiastic, and results-oriented approach to every real estate transaction, Angie attributes her mindset to a genuine interest in helping people, and her love of home and family.
Angie lives in Lee's Summit with her husband Rodrigo. She has 3 kids, (young adults) Rodrigo, Victoria and Jason. She comes from a big family and is the fourth child out of eight. She loves her siblings, and she visits them as much as possible. She is a second-time breast cancer survivor.  She and her husband are members of Our Lady of Presentation church and love getting involved in the community.
If you are planning on buying or selling in Lee's Summit or the surrounding communities, please contact Angie Gonzalez, your local neighborhood expert, for personalized customer care. She can also assist if you are relocating to any location by connecting you with an experienced Realtor. Also if you have any interest or know someone who would like to know more about becoming a Realtor, please pass along the information to Angie and she will follow up with them. She is an open book if being a Realtor is your goal.