Did you know that you should start looking for homes 4 months (or longer) before the day you want to move? It's true!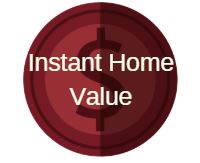 Yes, we just gave you the green light to start looking at houses SOONER!
Let's break this down. "It takes 30 to 45 days to close a loan and it normally takes 30 to 60 days to find the right home, so that is just about 4 months," suggests Cathy Counti, the President of the Ask Cathy Marketing Group, LLC who was honored as a Fast 50 – Fastest Growing Area Business by the Kansas City Business Journal in 2016 and 2017. With her 23 years of real estate experience, this is what she suggests when trying to set your timeline to move:
Choose your ideal month to move. (Check the chart below.)

Look at your credit score NOW so you can understand what you can AFFORD. Clean up any surprises. (This may change your move-in month depending on any surprises you may find.)

Hire a buyers agent to work as your advocate– They will be able to hold your hand through the process.

Meet with a lender and decide the price range you are comfortable with. (Your realtor will have a few recommendations of reputable lenders for you.)

Get on a budget so you can determine your down payment if needed.

If you have a house to sell, start preparing NOW. Declutter, make repairs, schedule maintenance, etc… (Ask Cathy Marketing Group can take a look for free and give you advice.)

Let the fun begin!! Start looking at homes but remember, it takes 30 to 60 days and sometimes longer if you are looking for a unique property or piece of land. Set up your free search here.

Don't forget to research and visit the areas you are looking to move into – your Real Estate agent will be able to help here too!

Make an offer. When you make an offer you set the closing date. This is often determined by the lender who will tell you how long they need to process your loan (30 to 45 days normally)

Negotiations, inspections, repairs, and closing will begin. This is where your real estate agent's skills really make the difference.